Known as the world's oldest industry, Agriculture provides people's way of survival. Agricultural Casting has a huge market for investment casting.
Since 1997, JC Casting has been an investment castings manufacturer and supplier for Agricultural Casting. Our main customers in the agricultural machinery industry manufacture iron parts for tractors, combines, balers, planters, spreaders, plows, tillage equipment, and other farm machinery.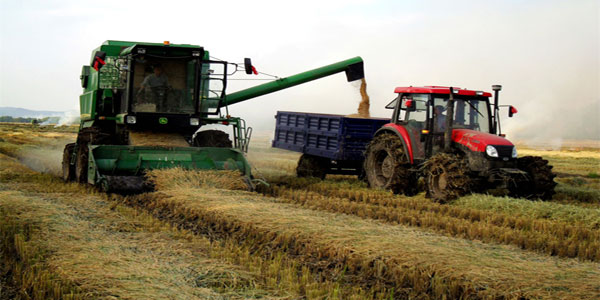 The request for agricultural equipment varies. The agricultural stakeholders must pay careful attention to detail when sourcing custom component solutions to meet the wide-ranging and complex needs of this sector. Our expert sales team and engineers are capable of working alongside our customers. During the entire sourcing and manufacturing process, They offer a full range of services from start to finish.
Benefits of Agriculture Castings
1–The agriculture castings shapes are more types.
With the correct design and process, many parts can be combined into a single part.
This can reduce costs by eliminating machining, assembly. Or reducing the number of components in the warehouse and other associated costs.
2–Design flexibility.
Castings can be chosen from alloys. Its design is flexible for internal and external configurations. Sometimes Net shape product is cast.By choosing an optimal casting process. Some expensive secondary operations can be minimized.
3– Elimination of material waste.
Agriculture castings are OMED as product size. This is the most cost-effective method to produce complex or large parts for medium and high-volume quantities.
The casting process may vary based on the production volume and casting tolerance capability of the process. JC casting helps their customers "engineer savings" by providing cost-effective agriculture castings design solutions, sourcing, and warehousing.
At JC Castings, the parts and components produced are of high durability. Through our investment casting, we manufacture parts and components with long life cycles. This makes these components perfect for tough agricultural applications. We use only the best quality materials of carbon steel, stainless steel, Gray Iron, and ductile iron castings. So they can deliver the best performance.
Agricultural Casting Materials
1-Carbon steel
2-Stainless steel
3-Gray Iron
4-Ductile iron
The main Agricultural Casting we produced for agricultural equipment OEMs includes tractor gear box, iron bracket, reducer shell, belt pulley, cast iron cradle, iron support, brake drum, and axle support, Rototiller tines, Manifolds, Housings, Valve parts, Covers and more. Below is the main Agricultural Casting we produced.
The Agricultural Casting Products
1-Cast iron brackets
Cast iron brackets are usually made of ductile iron. Cast iron brackets are used on trucks and vehicles. So they must have good tensile strength and elongation.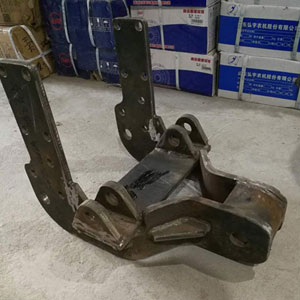 2-Axle Support
The type of axle support includes front axle support and rear axle support. The material of axle support includes grey iron, ductile iron or cast steel. Tractor axle supports are usually made by grey iron ASTM A48 class 20, 30 and 35. Auto axle supports are usually made by ductile iron ASTM A536 60-40-18, 65-45-12, 70-50-05, and 80-60-03.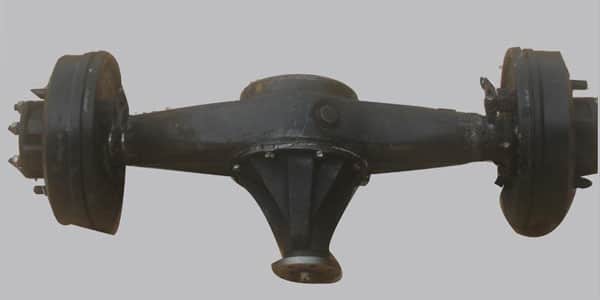 3- Gear Castings
Gear casting is also called cast steel gear. It is because most of the gears are made of cast steel. As for the materials, gear castings were usually made by high carbon cast steel. And some were made of alloy steel with some Cr, Ni, and Mo in order to reach high tensile strength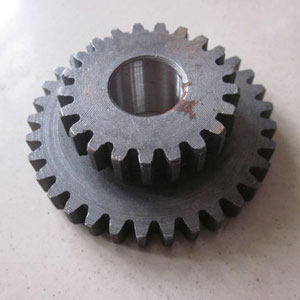 4-Tractor gearboxes
The main function of the gearbox is supporting the drive shafts to ensure that the distance between the center axis and parallel, and to ensure the correct installation of gearbox components with other parts.
The material of the tractor gear box is usually grey cast iron. Because the grey cast iron has good machinability, good wear resistance, and vibration damping. Moreover, grey cast iron is cheaper.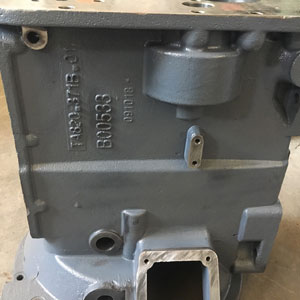 5-Belt pulleys
Belt pulleys are mainly used for long-distance power transmission. Such as small diesel power output, tractors, agricultural vehicles, and mechanical processing equipment.
The production processes of belt pulley are usually included casting and forging. Large belt pulleys are usually made by the casting process. The materials are usually cast iron.
6-Brake drums
The brake drum is a part of the brake system. The material of brake drums must have higher vibration resistance and wear resistance, so the material of brake drums is usually grey iron ASTM A48 Class 35.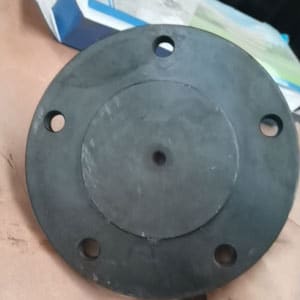 The main Agricultural Casting method-Sand Casting
JC Casting provides cost-efficient die castings, shell castings, permanent mold castings, sand castings, investment castings, and prototype castings, centrifugal castings.
Each casting type and alloy have pros and cons about cost, volume production, metallurgical quality, dimensions held, reliability, and competitiveness.
Casting characteristics to consider include cost, strength, hardness, density weight limitations, bearing qualities. If needed including galling resistance, machinability, weldability, erasability, abrasion resistance, corrosion resistance, oxidation resistance, fatigue properties, resistance to cracking, electrical conductivity, magnetic properties, thermal conductivity, and other engineering or technical attributes.
At JC casting foundry, Sand Casting is the main method for Agricultural Castings.
Sand Casting benefits:
Use a variety of materials
Form complex shapes
Produce very large parts
Lower cost for tooling
Shorter lead time
Versatility
To keep the quality always meet the custom requirements, we have a professional QC team and Precision testing equipment.
We offer low- and high-volume production too. And some value-added services to our parts. such as machining, grinding and polishing. Our carbon steel and ductile iron castings are completely custom and manufactured to match the exact specifications of our customers.
Typical Agriculture Parts Castings
If you have any inquiry about Agricultural Castings, list the materials, quality request, showing the casting or products drawing. kindly contact us freely.