Carbon Steel Casting
What is Carbon Steel Casting? Carbon steel is an iron-carbon alloy with a carbon content of 0.0218% to 2.11%. Also called carbon steel for casting. It also generally contains small amounts of silicon, manganese, sulfur, and phosphorus. The higher the carbon content, the higher the strength and the hardness. Carbon steel is among one main materials in the world of steel castings.
CARBON STEEL GRADES
There are three types of carbon steel based on the composition of carbon content. They are low carbon steel, medium carbon steel, High carbon steel. Different grades and processes are used for industrial projects. Such as machine-building, heavy manufacturing, automotive parts, and aviation and rail projects.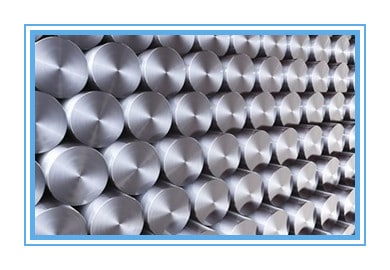 3 CARBON STEEL GRADES :
Types
Low Carbon steel
Medium carbon steel
High carbon steel
Carbon Content
0.05%-0.25%
0.29% to 0.54%
0.55-0.95%
UTS
400 – 450N/mm2.
700 – 850N/mm2
800 – 1000N/mm2
Elongation
15%
11%
5-8%
HB
120-180
200-300
250-400
Features
Low carbon steels offer a range of tensile properties via heat treatment. And the heat treatment can give high surface hardness with abrasion resistance and good core ductility.
This composition allows it to be more durable, pliable, and stronger.
Good tensile strengths, ductility, and shock resistance.
Readily machined in the softened condition.
strong and has good shape memory, making it a particularly useful option for spring manufacturers.
Applications
Low carbon steel alloy is more commonly used in the form of engineering steels for low and medium-strength applications, like brackets, casings, and links.
Medium carbon steel alloy is most used where ductility, good shock, and fatigue strengths are required. such as with levers, air-frame parts, and hydraulic machinery.
High carbon steel alloy steel for high tensile applications withstands wear and abrasion and is suitable for heavy-duty applications as well, such as cranks and pins.
Carbon Steel Casting
Both mid carbon and low carbon steel are used for investment casting. Mild carbon steel provides good ductility, strength, and wear resistance. It can also be hardened and tempered through heat treatment. Low carbon steel is easily shaped but cannot be strengthened by heat treating. As an alternative, carburizing can be used to increase the alloy's surface hardness.
JC Casting provides different alloys, including carbon steel. We pour with weights up to 1000 kgs. and specialize in tight tolerances and complex designs. We offer several grades that meet MIL, AMS and ASTM specifications.
Low Carbon Steel Casting
Low carbon steel contains lower levels of carbon content. It is known for its ductility, weldability, and machinability. It is softer and has a lower tensile strength than other steel and is not suitable for heat treatment. Low Carbon steel casting is typically used for automotive and construction applications. Including fasteners, bolts, shafts, rods, pins, assemblies, and more.
Our low carbon steels for investment casting:1010, 1020, 4130, 8620, 8630, Armco Iron, WCB
Mild Carbon Steel Casting
Mid carbon steel contains medium levels of carbon content and is known for its wear resistance. It is harder than low-carbon steel and able to be strengthened using heat treatment. Mid carbon steel casting alloys are used for military and defense applications. Including engine components, couplings, crankshafts, plane tubing, and firearms.
Our mid carbon steel alloys, including:1040, 4140, 4340, 6150, 8640, CA6NM
Carbon Steel Casting Benefits
For the low material cost and a variety of material grades, carbon steel casting is commonly used.
Wide applications in different industries.
Due to its ferromagnetic properties, particularly useful for motor and electrical appliances.
Carbon steel is safe and durable and has a high level of structural integrity.
Carbon Steel Casting Process
Same as alloy steel casting, carbon steel casting can be produced in two kinds of different casting processes: Silica Sol Casting and Water Glass Casting.
Silica Sol Casting: Lost wax casting method for carbon steel casting. This casting process can control carbon steel castings within tolerance CT5-6. Also, the surface finish will be much better. The only consideration of selecting this process is its high production cost. If you have high demands on your carbon steel castings, this is the best choice.
Water Glass Casting: This type of casting process can make carbon steel castings with tolerance CT7-CT8. Most carbon steel castings use a water glass casting process for their low cost. In China, around 75% of casting foundries are water glass, casting manufacturers. Looking for cost savings? Maybe this is the answer.
We also have the capabilities of furnishing secondary operations such as machining, non-destructive testing, heat treat, surface treatment, and final assembly. Carbon Steel Casting Grades can be met as customer's requirements in different countries' standards.
Carbon Steel Casting Products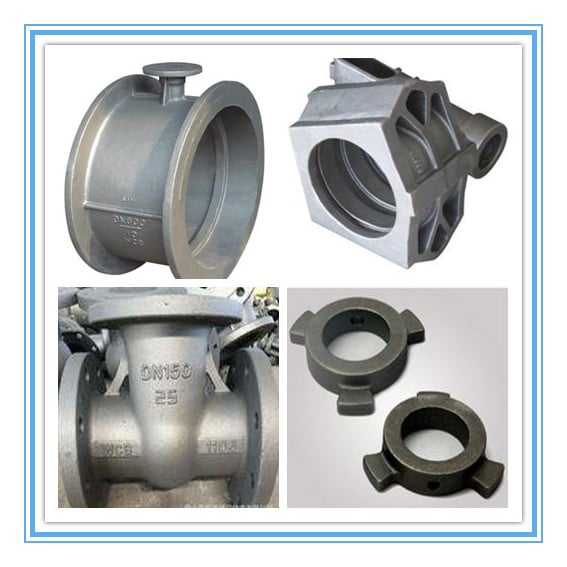 China Carbon Steel Casting Manufacturer & Exporter
As a China investment casting supplier, we can make carbon steel castings in all carbon steel alloys. we can also customize such carbon steel casting according to your material compositions. The Commonly used material grades of carbon steel castings in our factory are AISI 1010, AISI 1020, AISI 1035, AISI 1045, AISI 1060, and so on. Our investment casting capabilities enable us to achieve tight tolerances in different dimensions for your cost savings.
Our CNC workshop has capabilities of secondary operations such as machining, non-destructive testing, heat treat, and assembly.
Considerations in selecting a grade carbon steel casting project. Including an application, machinability, weldability, strength requirements, formability, and corrosion resistance. If you need help selecting the right alloy for your precision investment casting project. Please contact us to discuss your requirements.
Related Article: