What is Stainless steel investment casting?
Stainless steel investment casting, as its name shows, is the investment casting process of stainless steel alloys. Stainless steel casting, or stainless steel investment casting, is the lost wax investment casting process by pouring melton stainless steel into molds for solidification. Thus achieving a solid stainless steel component in the desired shape.
Stainless steel is a widely used material for casting products. Its biggest advantage is the excellent corrosion resistance. When we have requirements of the properties of steel and corrosion resistance. Stainless steel casting is the better choice.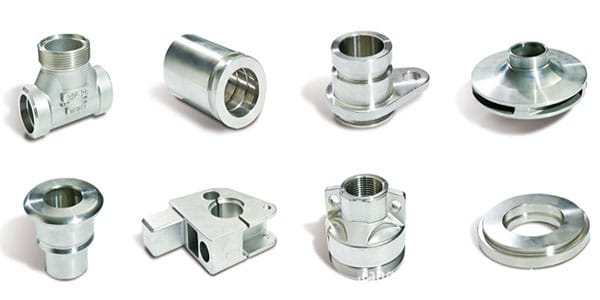 Advantages of Stainless steel investment casting
Stainless steel has a variety of grades. Some grades are heat treatable to further enhancement of mechanical and corrosion-resistant properties. That's why stainless steel is commonly used to industrial and commercial investment casting products today. These corrosion-resistant properties make stainless steel castings ideal for military, medical, and industrial applications.
Common Stainless Steel Casting Alloy Grade used for casting
There are many stainless steel alloy grades on the market. Based on your performance and application requirements. We will choose the best alloy for your stainless steel investment casting needs.
300 Series Stainless (ANSI Equivalent) Austenitic Stainless Steels and 400 Series Stainless (ANSI Equivalent) Ferritic & Martensitic Stainless Steels are the common alloys we pour. Also, Precipitation Hardening (PH) Martensitic and Austenitic/Ferritic (Duplex) Stainless Steels we cast, Here We list them as below.
Austenitic Stainless Steels

Ferritic & Martensitic Stainless Steels

Precipitation Hardening (PH) Martensitic Stainless Steels
Austenitic/Ferritic (Duplex) Stainless Steels
300 Series Stainless (ANSI Equivalent)
400 Series Stainless (ANSI Equivalent)
14-4 PH Series
15-5 PH Series
17-4 PH Series
2205 Series
CF16F (303)
CF8 (304)
CF3 (304L)
CH20 (309)
CK20 (310)
CF8M (316)
CF3M (316L)
CA15 (410)
IC 416 (416)
CA40 (420)
IC 431 (431)
IC 440A (440A)
IC 440C (440C)
AMS5340

ASTM A 747 CB 7Cu-2
AMS 5346
ASM 5347
ASM 5356
AMS 5357
AMS 5400

ASTM A 747 CB 7Cu-1
AMS 5342/5344
AMS 5343
AMS 5355
MIL-S-81591 IC -17-4
X2CrNiMoN22-5-3
View more about Stainless Steel Investment Casting Material Grades and Applications
Applications of Stainless Steel Investment Castings
For metal castings requiring corrosion resistance and high strength, especially those in severe environments. stainless steel casting is an ideal choice. Below are the main applications of stainless steel casting:
Mining, Agricultures, Energy, Military, Machine Tool, Valve bodies, Pumps, Housings, Gears, Bushings, Handles, Marine equipment, Medical devices.
Food Machinery:
The applications of stainless steel in Food machinery are the widest.
Due to its rust prevention capability, almost all food processing equipment is made in stainless steel. There are several processing processes to produce these stainless steel components. Such as casting, forging, welding, machining from the plate, etc. Among them, investment casting is the most flexible manufacturing process to produce complex shaped components for food processing machinery. So stainless steel casting is widely used in the food machinery Industry!
Typical stainless steel casting food machinery components: Food reactor, storage equipment, metal grinder components, coffee machine components, etc.
Fluid equipment Components:
Stainless steel casting is the most widely used technique for valve & pump components. For its complicated design, stainless steel casting is able to produce any complex shape. Valve and pump components from stainless steel casting are durable enough for severe service applications. So stainless steel casting is a cost-efficient way and a popular selection for pump and valve applications.
The stainless steel casting valve & pump components are our most exported product these years. It includes a valve body, pump impeller, valve disc, valve gland, pump body, valve bonnet, etc.
Besides the above, Applications of Stainless Steel Castings also can be used in Sculpture parts, Bathroom & Toilet fittings, Door & Windows, etc.
Marine Application:
Stainless steel has extremely high resistance to heat, abrasion, and corrosion. These features are suitable for marine application requests.
JC casting foundry can provide stainless steel casting, electro, polished and machined service. With our stainless steel alloys for marine components, we saved customers 30% of the budget.
Pipe Fittings:
Common stainless steel cast fittings are elbow, tee, bushing, close nipple, etc. Besides the casting, Our machining capability can meet any machining requirement like holes, threads.
When purchasing pipe fittings, considering the application. General Speaking, stainless steel 316 is higher than stainless steel 304. No matter in strength and corrosion resistance.
Medical Equipment:
Stainless steel casting is able to produce a wide range of components for medical instrument manufacturers. The medical equipment has tight tolerances and dimensional precision. Our casting and CNC machining can meet this requirement.
We work with more grades of stainless steel materials. Including stainless steel 304(L), stainless steel 316(L), and more, to create custom medical parts.
Stainless steel cast parts for medical OEMs are included in dental & surgical tools, operating tables, other operating room equipment, MRI machines, Implantable components, X-ray equipment, stretchers, wheelchairs
To service our customers better, from design to quality control, we do a strict quality management system. Below are the Stainless Steel Investment casting Process Introductions.
Stainless Steel Investment casting process
Lost wax Investment casting is the most precise casting method to manufacture stainless steel casting. Especially those irregular or complex structures products. So stainless steel investment casting is almost equal to stainless steel precision casting.
The stainless steel casting process contains several steps as below: mold making, wax model making, tree assembly, dipping and dewaxing, pouring, etc.
Step 1: Product Design and Mold Design
This is the first step of stainless steel investment casting. Based on the product needed, we design it or get design drawings from clients.
Step 2: Wax Model Making and inspection
After the mold is ready, inject wax into the mold cavity. Then take out the wax model from the mold after cooling. Inspect and Repair some appearance defects of wax models, such as slot, wax injection nozzle, flow pattern, etc. tree.
Step 3: Assembly
After inspection of wax models, weld them to the casting system one by one to form an assembly. It looks like a tree, So this step is also called Tree Assembly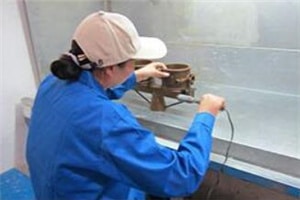 Step 4: Shell Building
The shell building is a whole silica sol process. It will repeat and dry and harden. Firstly, dip the assembly into a good colloidal silica coating. Then sprinkle with fire-resistant sand. Until to dry and harden. To form dense refractory coating surface outside the surface of wax models. Then repeat the step 5-6 times. Finally to get a certain strength and refractoriness of silica sol shell.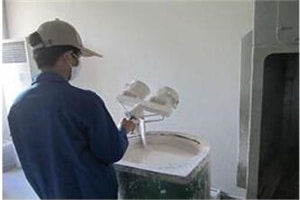 Step 5: Dewaxing
Put the shelling into the high-temperature oven. The wax inside the shell is melted by heating. Then drain out. Finally, we get a cavity that can be poured into the mold. This process is called Dewaxing.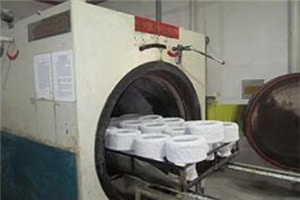 Step 6: Pouring
The stainless steel ingots melt into liquid status under high temperatures. Then pour the liquid into the shell and cool at room temperature.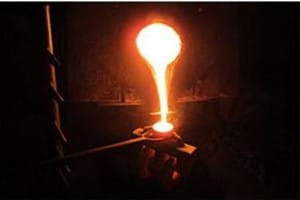 Step 7: Cutting, Grinding
Cut the stainless steel casting blanks. Remove the sprue gate by grinding machine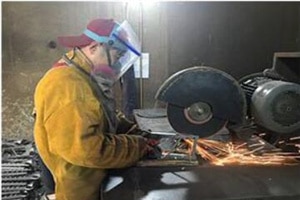 Step 8: Surface Finishing
Smooth the surface by various surface finishes, such as shot blasting, sandblasting, electropolishing, mirror polishing, etc.
Step 9: Machining
If the product needs further processing, we need machining again.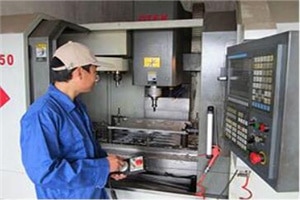 Step 10: Inspection
After finishing production, Do an inspection.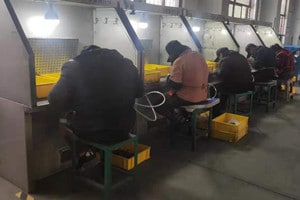 The inspection process is also an indispensable process before delivery. The inspection of stainless steel castings includes dimensional inspection, defects inspection, and material inspection. Only qualified products can be shipped to customers.
Stainless steel investment casting Tollerance Standard
The silica sol investment casting process is the most precise casting process. This process can produce high-precision net shape castings with no machining. Our tolerance standard reaches CT5-6 level. With this process and standard, we can supply stainless steel casting with no defects.
Below is the ISO8062(GB/T6414) CT5-CT6 Linear Dimensional Tolerance (mm)
| | | | | | |
| --- | --- | --- | --- | --- | --- |
| > | ≤ | CT5 | CT5 | CT6 | CT6 |
| 0 | 10 | 0.36 | ±0.18 | 0.52 | ±0.26 |
| 10 | 16 | 0.38 | ±0.19 | 0.54 | ±0.27 |
| 16 | 25 | 0.42 | ±0.21 | 0.58 | ±0.29 |
| 25 | 40 | 0.46 | ±0.23 | 0.64 | ±0.32 |
| 40 | 63 | 0.5 | ±0.25 | 0.7 | ±0.35 |
| 63 | 100 | 0.56 | ±0.28 | 0.78 | ±0.39 |
| 100 | 160 | 0.62 | ±0.31 | 0.88 | ±0.44 |
| 160 | 250 | 0.7 | ±0.35 | 1 | ±0.5 |
| 250 | 400 | 0.78 | ±0.39 | 1.1 | ±0.55 |
| 400 | 630 | 0.9 | ±0.45 | 1.2 | ±0.6 |
stainless steel investment casting companies and foundries
JC Casting Stainless Steel Foundry is one of the largest stainless steel investment casting companies and machining manufacturers in China. We can manufacture custom stainless steel castings ranging from 0.04kg-100kgs. They can match your exact design specifications with any grade required and OEM services.
To serve our customers better, heat treatment, post-machining, surface finish are all available here. Our aim is to supply our customers with the best quality at competitive prices.
Our mature casting technique makes us the most reliable one-stop source for stainless steel castings. This is also the most attractive factor for foreign companies from the USA, Canada, Australia, UK, German, Japan, etc to purchase products from our company in China.
If you have any Stainless steel investment casting requirements, contact us or leave a message to us. Our Technicians will reply to you immediately.