Stainless Steel Casting
What is Stainless Steel Casting? Stainless steel casting is one method of the lost wax investment casting process. It is through pouring molten stainless steel into molds for solidification to achieve a solid stainless steel component in desired shape.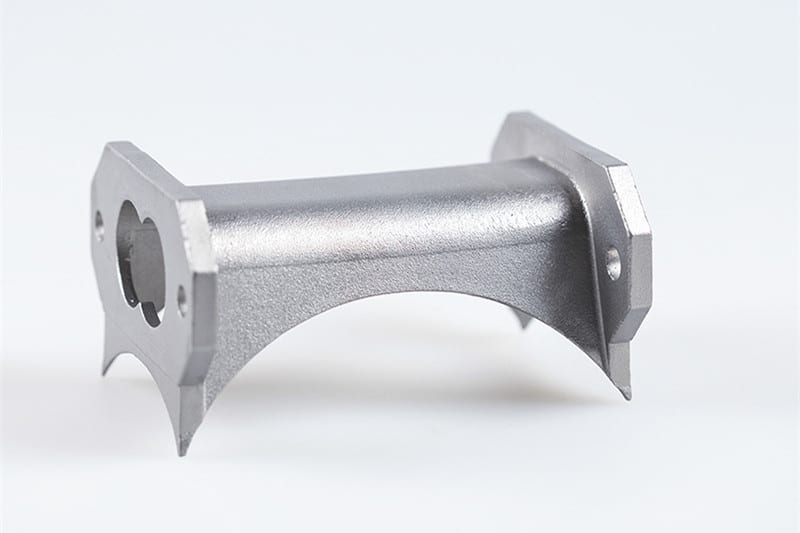 Like other cast steel alloys, stainless steel is a common material for casting production. When the properties of steel and corrosion resistance are required for products,Stainless steel casting is the best choice.
Common Material Grades of Stainless Steel Casting
304—The most widely used austenite steel, may be referred to as A2 stainless.
304L—This grade has slightly lower mechanical properties than the standard 304 grade, but is still widely used in casting for its versatility.
316––The second most common austenite steel, also referred to as A4 stainless. SS316 is used primarily for its increased resistance to corrosion.
316L—Lower carbon content than 316 stainless steel, which reduces the sensitization effect caused by the high temperatures involved in welding. Besides, it shows better resistance to stress-corrosion cracking.
17-4 PH —Most common precipitation-hardening martensitic stainless steel, which uses about 17% chromium and 4% nickel.
2205 Duplex—Used for its good mechanical properties and excellent corrosion resistance properties.
Stainless Steel Castings Application
Stainless steel has the unique physical properties.Such as extremely high resistance to heat, abrasion and corrosion.So it can be served for different range of industries,especially in some severe environments. Here are the main usages of stainless steel casting:
1-Food processing and machinery:
A large amount of stainless steel is also used in food production and storage. Almost all food processing equipment is made of stainless steel. The most common grades are 304 and 316. 304 is basically the main level, while 316 is used in the harsher environment.Stainless steel castings are widely used in food machinery applications due to their rust-preventing capabilities and the most flexible manufacturing processes for complex shaped parts.Typical food machinery parts made with stainless steel casting processes are: metal grinder parts, coffee machine parts, etc.An important reason for using stainless steel is not the corrosive nature of the food itself, but the use of stainless steel for faster and more efficient cleaning. The advantage is that it does not expose the food to any taste.
2–Kitchenware and Cutlery in kitchen
The most commonly used stainless steel may be used for tableware and Cutlery in kitchen. For example: Grade 410 and 420 can be hardened and tempered, allowing the blade to use sharp edges to produce tools. Grade 304 (18/8 stainless steel, 18% chromium 8% nickel), more ductile 18/8 stainless steel is easier to machine. So it is more suitable for objects that need many molding, polishing and grinding processes for spoons and forks and other tableware.
3—Marine:
Stainless steel casting are used in marine applications which require parts that are strong with extremely high resistance to heat, abrasion and corrosion. Our stainless steel alloys for recreational,commercial marine components. Stainless steel marine castings can be polished to a mirror finish for maximum corrosion and abrasion resistance.New marine grade stainless steel investment castings for marine application could be supplied electronic polished and machined from our company, saving our customers 40% on their current cost.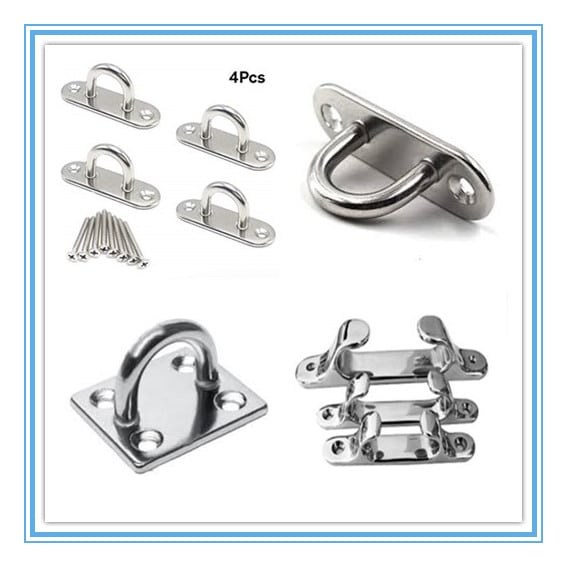 4–Medical Equipment:
Stainless steel casting is able to produce a wide range of components and medical implants for medical instrument manufacturers.We work with many of stainless steel materials, including stainless steel 304(L), stainless steel 316(L) and more, to create custom parts that meet the tight tolerances and dimensional precision required by medical application.
A great deal of medical equipment – such as orthopedic beds, cabinets and examination machines – is made as standard from stainless because of its hygienic and easy-clean qualities.What we can offer more Stainless steel cast parts included in: surgical tools, Implantable components, operating tables & other operating room equipment, stretchers, wheelchairs and similar products, stabilizing devices.
5–Pipe Fittings:
Stainless steel pipe fittings come in a variety of shapes, so the installation process is convenient. Because of the high performance and durability of stainless steel fittings, stainless steel fittings are widely used for piping construction and installation.Stainless steel pipe fittings are available in stainless steel flanges, stainless steel heads,elbow, tee, bushing, close nipple, ect. Our machining capability can meet any machining requirement like threads.When purchasing pipe fittings, considering the application, these pipe fittings are normally made of stainless steel 316, which is higher strength and more corrosion resistant than stainless steel 304.
6–Pump and Components:
Stainless steel casting is one of the most widely used technique for valve and pump components.Common valve and pump components made from stainless steel casting include : valve body, valve disc, valve bonnet, valve gland, pump body, pump impeller, etc.Since its complicated design of valve and pump components, stainless steel casting is able to produce any complex shape.Valve and pump components from stainless steel casting are durable enough for severe service applications. So stainless steel casting is a cost efficient way and a popular selection for pump and valve applications.
6–Building and Construction
Modern buildings use more stainless steels for cladding, roofing and facades. It has the low maintenance cost and anti-vandal characteristics and aesthetics. Especially the public construction market.Stainless steel reinforcing bar, although initially expensive, is proving to have very good life cycle costing characteristics.
Other usages of Stainless Steel Castings are: Door & Windows, Bathroom & Toilet fittings, etc.
Related Products: