Alloy Steel Casting
What is Alloy Steel Casting?
Alloy steel casting is a steel casting process. It is alloyed with numerous elements in total amounts between 1.0% and 50% by weight.The alloy can improve its mechanical properties.Alloy steels are classified into two types: low-alloy steels and high-alloy steels. Low-alloy steels are the most common alloy steels in investment casting.
Strictly speaking, all steel are alloy, but not all steels are called "alloy steels". All steels are iron (Fe) alloyed with carbon (C) (about 0.1% to 1%, depending on type and content).Yet, the "alloy steel" is the standard term referring to steels with other alloying elements added also to the carbon.The most common alloy-ants include manganese, nickel, chromium, molybdenum, vanadium, silicon, and boron. Less common alloy-ants include aluminum, cobalt, copper, cerium, niobium, titanium, tungsten, tin, zinc, lead, and zirconium.
Comparing with carbon steels,alloy steel Casting has many good properties : Strength, hardness, toughness, wear resistance, corrosion resistance, and harden-ability.Our heat treatment workshop will help to improve some of these improved properties if casting can not meet .
Alloy Steel Castings Products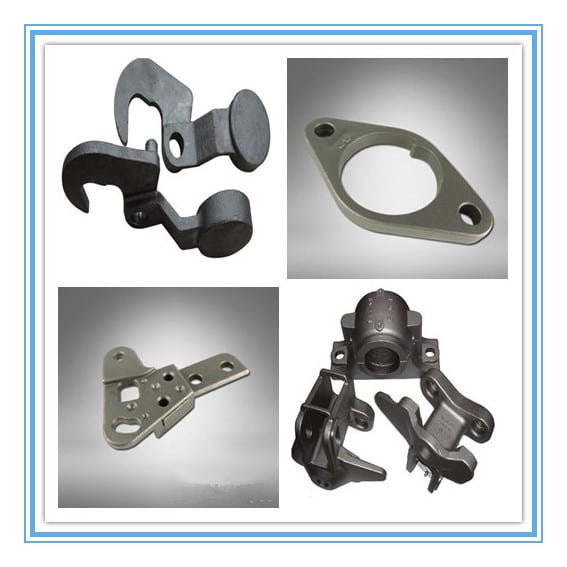 Main Alloys Cast and Chemical Composition
China Alloy Steel Casting Manufacturer & Exporter
We are a China Alloy Steel Casting Manufacturer & Exporter.Now We are exporting alloy steel castings to countries like Japan, America, German,UK,Australia, Canada, South Africa, etc. If you have any inquiries on Alloy Steel Casting,welcome contact us freely.Our salesman or engineer will reply you once they get your news.