We are a Investment casting foundry.We adopted advanced lost wax investment casting process for OEM investment casting to manufacture castings.For production process control,we have strong Technical stability analysis and improvement method. 100% inspection for each process and advanced instruments (projector, tri-coordinator, spectra) help to produce qualified castings.
About our OEM Investment casting
Our main OEM Precision casting products are castings in stainless steel, carbon steel, alloy steel products serve for many trade as food, chemical, medicine, marine, automatic, architecture etc. 90% for exporting to America, Europe and some Asia countries.
Main machines for after-casting process such as machining centers, CNC lathe, polishing machine could supply machining, hand polishing, assembly.
Our QC department and development department offer material inspection, strength test, hardness test, magic powder test and X-ray test. Tri-coordinate instrument and projector can help to measure exact dimensions. Based on the huge manufacturing facility network in China and excellent supply chain management, our OEM Precision casting business is under rapid development.
Precision Machining
Technic: CNC(3D&4axis),lathe,milling,drilling,turning,grinding,polishing.
The precision can reach ±0.002mm.
C.N.C. Computerized Numerical Control.
Further machining work: turning and cutting, milling, grinding, drilling and reaming, threading
OEM Investment castings application industries
We produce OEM Investment castings for the following industries: Industrial machinery parts, Marine hardware, Pipe Fitting Parts, Textile machinery parts, Sport facility parts, Pneumatic tools parts, Fluid equipment parts, Copper alloy parts, Food machinery parts, Auto parts, Elevator Parts, Air compressor Parts, Electric machine & hardware fittings, Mining & earth moving machinery accessories, pump body and valve .
Pump body casting is one of our OEM investment casting part
Its basic description as below: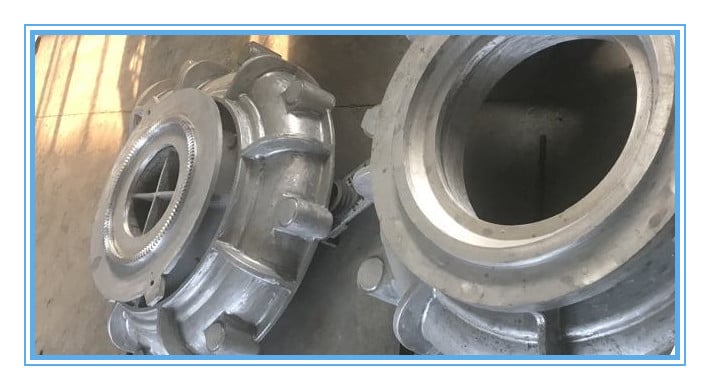 Casting type: investment casting, precision lost wax casting
Material: carbon steel, alloy steel, stainless steel, aluminum alloy, zinc alloy, brass, gray iron,nodular cast iron, ductile Iron or specified
Machining: turning , milling, drilling, grinding, threading, CNC machining, etc Finishing: sand blasting, polishing, powder coating, Painting, anodizing, Chrome Plating,etc.
Heat treatment:annealing,normalizing,quenching,tempering,etc.
Mould Lead time :25days
Custom manufactured according to customer's drawings or samples
Pump Parts Casting Applications
Pump Parts Casting are widely used for water supply system,livelihood of people, heating, industry, fire control system, irrigation, air conditioning, cooling and circulation of applications.
If you have OEM investment casting inquiry,welcome contact us freely.We will reply you within 24 hours.Since our service keep 24*7.