316 Stainless Steel Casting, 316L stainless steel casting
316 316L stainless steel is austenitic stainless steel. They are the second-most common material of stainless steel casting after stainless steel 304, 304L. Due to the addition of the Mo element, they are known for their superior corrosion resistance and high-temperature strength. Samely, 316 stainless steel castings and 316L stainless steel castings have the same features.
316 Stainless Steel
316 stainless steel is a popular austenitic stainless steel alloy that possesses molybdenum. ​Unlike 304 stainless steel, it has a high level of resistance to corrosion from chloride and other acids.
It increases the resistance to chemical corrosion and marine environments. 316 stainless steel is ideal for stainless steel casting components, especially for marine applications.
316L stainless steel
316L stainless steel is an extra-low carbon version of stainless steel 316. , The letter of L stands for "low."So it is easy to remember. The distinct difference is the carbon content.
The key difference between 316 and 316L stainless steel is the carbon content. 316 has a maximum carbon content of 0.08%, 316L has a maximum carbon content of only 0.03%.
316 Stainless Steel,316L Stainless Steel Compositions List
| | | |
| --- | --- | --- |
| Grade | 316 | 316L |
| Elements | AISI 316 (1.4401) | AISI 316L (1.4404) |
| C (Carbon) | <= 0.07 % | <= 0.03 % |
| Cr (Chromium) | 16.5 – 18.5 % | 16.5 – 18.5 % |
| Ni (Nickel) | 10 – 13 % | 10 – 13 % |
| Mn (Manganese) | <= 2 % | <= 2 % |
| Mo (Molybdenum) | 2 – 2.5 % | 2 – 2.5 % |
| Si (Silicon) | <= 1 % | <= 1 % |
| N (Nitrogen) | 0.11% | 0.11% |
| P (Phosphorus) | 0.05% | 0.05% |
| S (Sulphur) | 0.03% | 0.02% |
It is usually used to make the corrosion-resistant parts that contact the seawater or corrosive chemical mediums, such as valve castings, chemical equipment, outdoor lamp, medical apparatus part, marine hardware, thermal exchanger part, pipe, etc. The equivalent Grade of Stainless Steel 316 is the CF-8M of the US or 1.4408 of the German.
Applications of 316L / 316 Stainless Steel Casting
Ideal for use in harsh environments, 316/316L Stainless Steel Casting is particularly useful if exposure to salt, chlorides or chlorinated solutions is an issue. When deciding if 316 316L is the correct type of stainless steel for your project, make sure to account for both the process and the environmental factors of the application. Common industries and applications include:
Aerospace Structures
Food processing equipment
Brewery equipment
Pulp and paper processing equipment used for its resistant properties to sulfurous acids
Oil & petroleum refining equipment
Chemical transportation containers
Textile Industry Equipment
Laboratory benches & equipment
Boat fittings
Heat exchangers
Marine Environments
Pharmaceuticals
Surgical Equipment
Housings
316L,316 Stainless Steel Casting Process
In our factory, we mainly use was lost investment casting process to produce stainless steel castings.316L,316 Stainless Steel Castings are our regular products. We can customize the stainless steel casting in different grades, sizes, shapes for different industries. Below is the main step for the investment casting process.
Mold Making.
Create wax patterns and inspect
Assembly wax patterns
Shell making
Heating to remove the wax.
Pouring the molten metal.
Breaking off the shell
Shot blasting or surface finishing
Machining if need
If you are willing to learn more details of investment casting. Kindly click the
The basic details of 316 Stainless Steel Casting
Item Name
316 Stainless Steel Castings
General Products

Application/Service Area
Metal Parts Solution for Vehicle, Agriculture machine, Construction Machine, transportation equipment, Valve and Pump system, transmission shaft, transmission gear, etc.
Main Blank Process for Stainless Steel Casting
Investment casting (wax mold made by middle-temperature wax) /Precision casting
Lost Wax Casting (wax mold made by low-temperature wax)/ Precision casting;
Blanks Tolerance -Casting Tolerance
CT7-8 for Lost wax Casting Process
CT4-6 for Investment casting Process
Applicable Material for stainless steel casting
Stainless Steel: CF8, CF8M, . G-X6CrNiMo1810, G-X7CrNiNb1189, SUS 304, 304L, 316, 316L.
OR According to customer's requirement
Casting Blank Size
2 mm-600mm / 0.08inch-24inch according to customer requirement
Casting Blank Weight
Range from 0.01kg-85kg
Applicable Machining Process
CNC Machining/ Lathing/ Milling/ Turning/ Boring/ Drilling/ Tapping/
Broaching/Reaming /Grinding/Honing and etc.
Machining Tolerance
From 0.005mm-0.01mm-0.1mm
Machined Surface Quality
Ra 0.8-Ra3.2 according to customer requirement
Applicable Heat Treatment
Normalization, annealing, quenching and tempering, Case Hardening, Nitriding, Carbon Nitriding, Induction Quenching etc.
Applicable Finish Surface Treatment
Shot/sandblast, polishing, Surface passivation, Primer Painting, Powder coating, ED- Coating, Chromate Plating, zinc-plated, Dacromat coating, Finish Painting, etc.
MOQ for batch order
For casting: 100pcs For Machining: 50pcs
Lead Time
50 days for electric butterfly valve
The finished 316 Stainless Steel Castings we did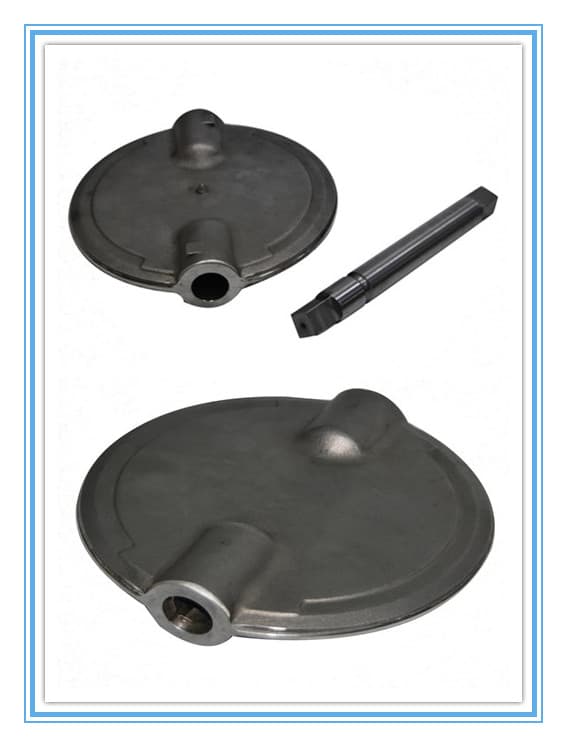 China 316 stainless steel casting foundry ,316L stainless steel casting manufacturer and supplier
JC Casting foundry is an experienced 316 stainless steel castings manufacturer and supplier in China. Our Stainless Steel Foundry has rich experience in stainless steel castings for a variety of applications. Including marine hardware, boat fittings, exhaust manifolds, valve and pump parts, etc. Besides casting, we can also provide extra machining and surface treatment services. Any inquiries on 316L or 316 stainless steel casting, welcome contact us freely OR leave a message.
FAQ:
Related Article: