Bucket teeth are an important part of excavators. It can be used in Digger, bulldozer, loader, backhoe. It is similar to a human tooth. It is also a wearing part. The bucket teeth are composed of a tooth seat and a tooth tip. The tooth seat and the tooth tip are connected by a pin shaft. Because the bucket tooth wears part is the tooth tip. So we just replace the tooth tip. The Well-known bucket teeth are ESCO, HENSLEY in the United States, MTG in Spain. With the development of Chinese technology, China's bucket teeth quality has developed rapidly. We are a Bucket Teeth Supplier with 15 years of experience. Our foundry can also produce high-quality bucket teeth.
With our advanced casting process, JC Foundry is committed to the development and production of various high-quality bucket teeth and adapters for excavators, loaders, and bulldozers. Such as Caterpillar, Komatsu, Esco, John Deere, JCB, Hitachi, Volvo, Hensley, etc.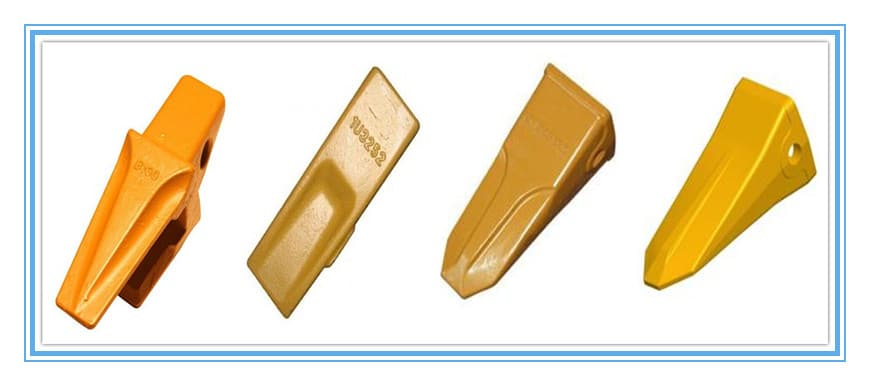 What is a high quality Bucket Teeth ?
What kind of steel is used as raw material for bucket tooth?
It is cast or forged? (Forging is much better than casting. Because the density of the forging process is high.So the teeth are not only high hardness and wear resistance, but the price of the bucket teeth is slightly higher. At present, it is better to use alloy steel as the raw material for the forging technology.
The same type of two different process bucket teeth, there is a difference in appearance. Because the forging density is high, so the forged bucket tooth will also be heavy.By using a hacksaw to cut the bucket teeth, it is obvious that there are different hardness.
Bucket Teeth Material:
The most used materials for excavator bucket teeth are high manganese steel, low carbon steel, and high chromium cast iron series. They have their own characteristics.
High manganese steel has good toughness and wears resistance under work hardening conditions.
High-chromium cast iron is wear-resistant but has poor toughness and impact resistance.
Low-carbon martensitic steel is in the middle of the two. Good processing performance.
In our foundry, Low alloy steel is the main raw material for bucket teeth in casting. Its main elements are C, Si, Mn, Cr, Al, etc. In processing, we can add some microelements, like Mo, Ni to improve the wear resistance to get better working performance. Below are the bucket teeth chemical composition and mechanical properties.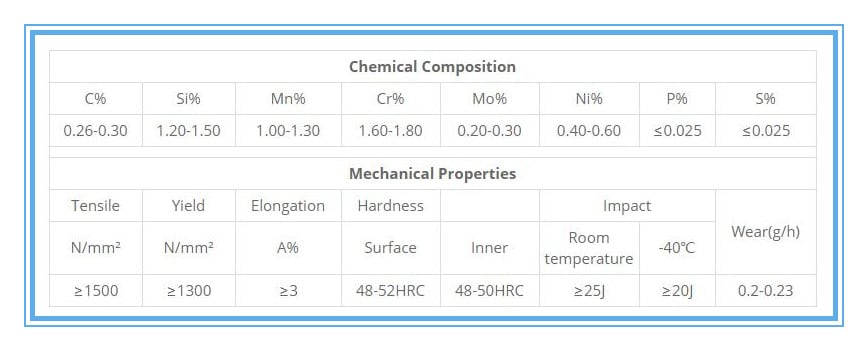 The Bucket Teeth adapter we can supply
Process of bucket teeth
The production process of bucket teeth: sand casting, forging, precision casting (lost wax investment casting).
Sand casting: The lowest cost. The level of craftsmanship and the quality of bucket teeth are not as good as precision casting and forging.
Forging casting: The highest cost. At the same time, the craftsmanship and the quality of bucket teeth are also the best.
Precision casting (lost wax investment casting): The moderate cost. But the requirements for raw materials are very strict. The level of craftsmanship is also relatively high.
Due to ingredients, some precision casting teeth have a wear resistance and quality that even exceed those of forged teeth. Precision casting bucket teeth are the mainstream manufacturing process on the market.
Bucket Teeth Investment Casting Process from Bucket Teeth Supplier
At present, all bucket teeth will be produced in our foundry. The investment casting process is similar to most precision casting products.
The Main process for bucket tooth:1-Confirm bucket teeth types. 2-Design confirming.3-Mould Making. 4-Wax Producing.5-Shell Making.6-Dewax.7-Casting.8-Cutting.9-Heat Treatment.10-Quality Introspection-Delivering. Below are the casting processes of bucket teeth in our foundry in each step.
1. Design bucket teeth in different appearance and dimensions as per clients' requests and the market demand.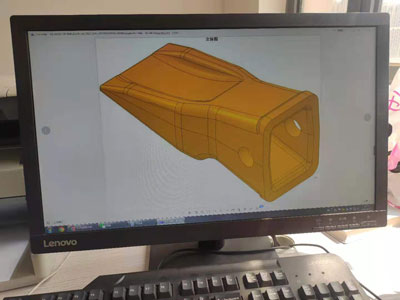 2. Mold making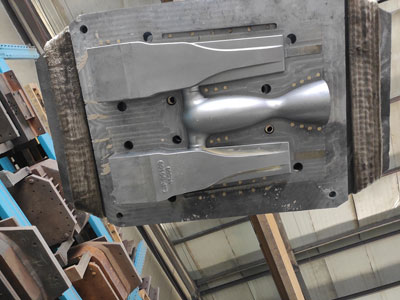 3. The first step for casting bucket teeth is Wax pattern making.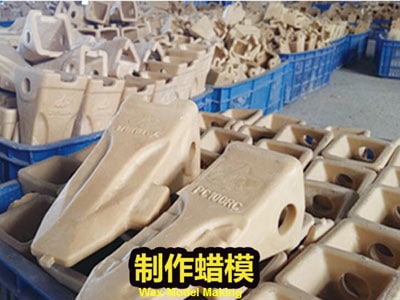 A wax pattern is used to form the cavity of the refractory shell. This can achieve quality bucket teeth with high size accuracy and surface finish. The wax model itself should have such high accuracy and surface finish.
But how do get a qualified wax pattern? Besides design a good mold, we still need to choose excellent wax material and a proper wax pattern process. Advantages of wax models from JC Casting are low melting point, good surface finish & dimensions, high strength, and lightweight
4. Tree assembly. It is a process that sticking wax patterns of bucket teeth to the sprue gating system.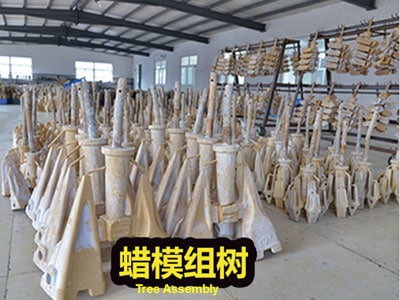 Step 5. Main procedures of shell building include:
a. Unoil of tree assembly–To improve the ability of coating wetting ability, we need to remove the surface oil of wax models.
b. Dipping tree assembly into the ceramic coating and spraying sand on the surface.
c. Dry and harden the ceramic shell. Each time coating of the ceramic shell layer needs to be dried and hardened.
d. After completely hardening of ceramic shell, we need to remove wax mold from a shell, this process is called dewax.
e. To heat the ceramic shell to prepare to pour.
6. Pouring metal liquid alloy into the cavity of the shell.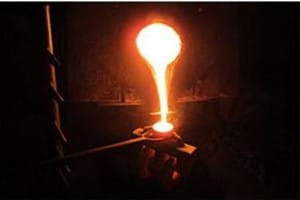 7. Cleaning of casting bucket teeth. Such as remove shell, sprue section, attached refractory material.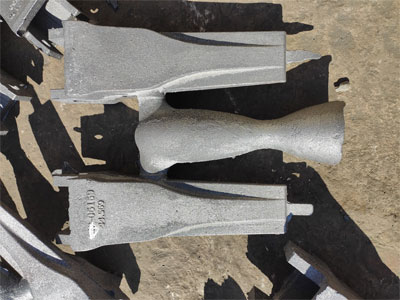 8. Heat treatment. It makes the organizational structure of bucket teeth will be uniform. The wear resistance will be greatly improved. So that the serving life will improve twice as before.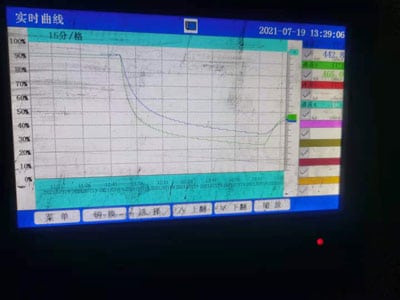 9. Quality inspection of material and mechanical properties for bucket teeth. We can effectively prevent unqualified products from the market.

10. Painting. Paint the bucket teeth in colors like yellow, black, green, etc to fit different brands and machines.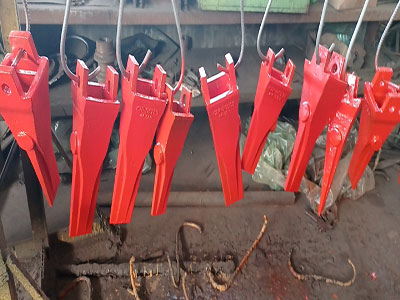 Bucket Teeth Supplier Factory
JC Casting as a Bucket Teeth Supplier Factory. We are focus on the customized Bucket Teeth Supplying. If you have any requests about Bucket Teeth projects, contact us freely!