JC Metal is manufacturer and factory for 17-4 PH Stainless Steel Casting.
17 4ph stainless steel is a precipitation hardening martensitic stainless steel. Its japan SAE type 630 stainless steel. 17 4 ph material has high strength, high hardness, good welding performance and corrosion resistance performance.It consists of copper, niobium, columbium, low carbon content.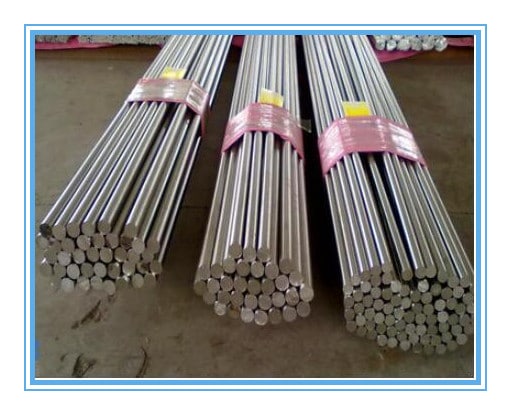 174ph stainless steel Corrosion resistance and weld-ability are better than general martensitic stainless steel. It has been widely used in pump shafts, oil path, mechanical seals, and within the aerospace industry. Valves, shafts and chemical fiber industries and high-strength parts with certain corrosion resistance requirements.
It is similar to 18-8 stainless steel, with simple heat treatment process and good machinability.
Our Stainless steel quality standards including UNS S17400, AMS 5643, ASTM A564, and ASTM A693 Grade 630.
Stainless Steel 17 4ph Composition as below:
| | | | | | | | | |
| --- | --- | --- | --- | --- | --- | --- | --- | --- |
| C | Si | Mn | P | S | Ni | Cr | Cu | Nb |
| ≤0.07 | ≤1.00 | ≤1.00 | ≤0.040 | ≤0.030 | 3.00-5.00 | 15.0-17.5 | 3.00-5.00 | 0.15-0.45 |
1–17-4 PH Stainless Steel Casting can withstand corrosive attacks better than any of the standard hardenable stainless steel castings and is comparable to Alloy 304 in most media.
2— It is corrosion resistant in some chemical, petroleum, paper, dairy and food processing industries (equivalent to 304L grade).
Applications of 17-4 PH Stainless Steel Castings
Oil field & Gas filed Industry
1) Oil is usually obtained at great depths, below sea level. Such depths are associated with high pressure. The high strength of type 17-4 PH stainless steel castings makes it a great section for piping system at such depths.
2) Type 174ph stainless steel casting is resistant to corrosion both on and offshore. Its resistance to corrosive media like hydrogen sulfide gas, carbon dioxide and low pH levels in oil prospecting conditions makes it perfect choice for oil & gas industry.
Processing Equipment
In case you work in the food & beverage industry, then you should know that most of the equipments that you use are made from stainless steel. The type 17-4 PH stainless steel castings are used in equipment for the processing and manufacture of foods and beverages.

17 4ph SS castings have a good surface condition and great finish makes it an ideal choice. The smooth surface and high chromium content make it less prone to corrosion and makes it easy to clean as hygiene is an integral element of food and beverage manufacture.
other industries

17 4 ph SS casting can also be used for other industries, such as Pulp and Paper Industries, Marine Vessels, ect.
17-4 PH stainless steel casting Heat Treatment
This type of stainless steel casting can harden further by aging at temperatures ranging between 480-620 degrees Centigrade. The combination of the alloy's superior properties allows it to increase product reliability while making fabrication simple and cost effective. Type 17-4ph stainless steel has applications in industries like paper, petrochemical, aerospace and food processing. It is widely used in various general metalwork applications.
We are china stainless steel casting Foundry.Besides the 17 4 ph sst materials, We can help our customers to custom any type of stainless steel casting. Our advanced stainless steel casting process can produce stainless steel castings in small to medium types. Any source for stainless steel foundry in China, welcome email us and visit us on site.
Related Products: