What is Aluminum casting? Aluminum casting is a metalworking process. Aluminum is first melted into a liquid state. Pour into molds and get castings. Aluminum castings are used to manufacture complex and detailed parts very efficiently. Aluminum casting advantages are more.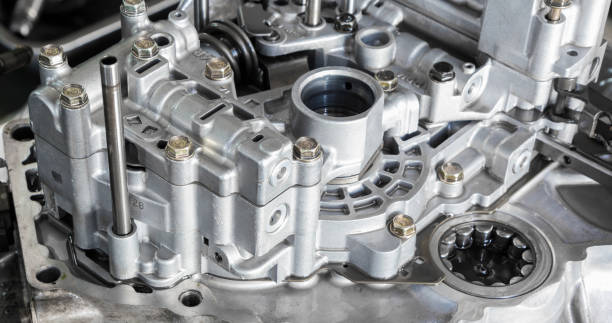 Aluminum is the third most abundant element in the world and the most abundant metal in the Earth's crust. Aluminum makes up more than 8% of the mass of the Earth's core. But, compared to other metals such as iron, it is difficult to refine. For this reason, the use of aluminum has lagged behind other metal products. While efficient and cost-effective methods have been developed to overcome these complexities. Once the aluminum has been extracted and processed, the next step is to cast it into product form. Aluminum castings are formed by pouring molten metal into molds that have been shaped in the pattern of the desired final product.
The 3 Common methods are used to produce aluminum castings: die casting, permanent mould casting and sand casting.
Aluminum shows remarkable versatility, high durability, and light-weight. This makes it one of the most industrial valuable raw materials. Mainly, aluminum is utilized for the casting production of various components and products. This article highlights the Aluminum Casting Advantages.
Aluminum Casting Advantages
1-High Strength
In the casting process, molten aluminum is poured into a steel mould that hastily chills the aluminum. This motivates the steel to solidify into a very fine-grain texture free of porosity and trapped gas.
In turn, this offers our castings best metallurgical properties, an excessive diploma of strain tightness. Compared with sand castings, its energy benefit increased by 15% +.
2-Less Machining
Machining is a highly-priced operation. Costs of machining can be decreased extensively through the use of the molding technique for aluminum.
As a casting manufacturer, we must limit secondary machining by supplying accurate dimensional control, an easy finish, and complete repeatability.
Surfaces can be forged absolutely flat, on occasion even free from any draft or taper by way of an appropriate mold design. Switching from different procedures to Permanent Mold has reduce our customers' machining prices dramatically.
Compared to the aluminum merchandise completed on the machines, the castings have higher quality.
3-Flexible minimal order quantity
One of the biggest aluminum castings advantages is that they can be shaped into the preferred structure in no time. You can easily meet special extent requirements. Because the flexible manufacturing method permits small batch production. An innovative mold diagram also contributes to value reduction.
We can produce 10 to 100 portions every time depending on your part requirements.
4– Low cost
Since machining is decreased with the casting process, the price can be reduce on various degrees of production. Tooling investments can also be minimized with the use of molds and sure engineering skills.
Perhaps the best advantage of our castings is our competitiveness. Reducing machining offers our clients a low unit price. The tooling investments are minimized via our professional engineering and mould shops.
5–Fine Surface Finish
Most of the merchandise made from aluminum would be of a high-quality surface finish. Especially when they have been cast. The smooth appearance of the metal surfaces would reduce the need for mass ending and polishing.
Our castings constantly have a clean, silvery appearance. It minimizes the want for high-priced operations like sprucing and mass finishing. If needed, our castings additionally can be tumbled, painted, plated, anodized, e-coated, polished, and emblems making.
6. Close Tolerance
Our castings are made in metal molds so dimensional version from piece to piece. It is negligible and close tolerance. Our ability to get the best possible accuracy and precision has allowed us to successfully cast many parts. They do now not want to machine, ensuing in awesome savings for our customers.
Aluminum Casting Companies
JC Casting is one of the largest aluminum casting companies in China. With different aluminum casting processes (Lost wax aluminum casting, aluminum sand casting, aluminum die casting) provided, we can customize any type of cast aluminum parts to meet your specification request. If you have a drawing need to quote, you can contact us freely. Email us: [email protected]