Investment Casting Suppliers in China
Investment casting is a general term for precision casting technology obtained through precision casting methods. The factories engaged in precision casting are called investment casting foundries or investment casting suppliers. JC Casting is an investment casting supplier in China. We have our own foundry. Mainly production technic is in precision casting, sand casting, and machining.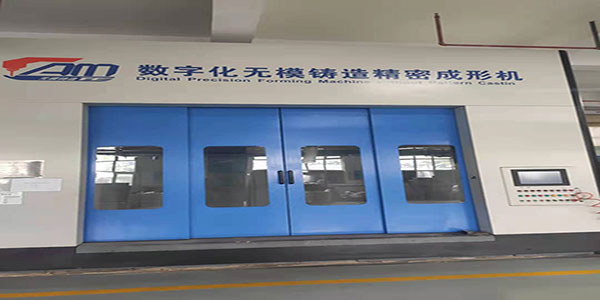 The development status of China's investment casting industry
1. The scale of China's precision machining industry

Although China's precision casting industry has been established in the 1950s. But the real rapid development occurred during the more than ten years that appeared in the early 1990s. Especially in recent years.

At present, China's investment casting has three types of processes.

First: The investment casting process of medium temperature investment and shell made of silica sol or silicic acid catalyst. That is known as the investment casting process.
Second: low-temperature mold material and shell-making process of water glass luminescent agent. Its casting size is accurate and its surface color is worse than investment casting.
Third: composite process. Use medium temperature or low-temperature molding material to make the mold. The surface layer is made of silica sol, and the layers are made of water glass by a composite process.

2. The technological level of China's precision machining industry

At present, the castings produced by China's precision casting are mainly investment casting. Like castings for aviation and gas turbines, the quality has reached international standards. There are 150 manufacturers with an annual output of 1.5 tons. The annual output value is 35 US dollars.
Aviation precision castings can account for 1.8% of the total output. Generally, rapid precision castings account for 29.4%. Water glass castings accounted for 68.8% of the total output. China's casting output continues to rank first in the world

The various molds of China's investment process have made great progress. There are also many new materials, new processes, and new equipment. They have an impact on the development of investment technology. Such as melting core, ceramic core, material technology. Large-scale investment casting technology, titanium alloy investment casting. Fine text and single crystal casting, filtration technology. Thermal automation isostatic pressing, rapid prototyping technology.
The application of computers in investment casting has enabled investment casting molds. They can produce small and large castings. The shape of the largest investment casting is already 2 meters. The thinnest wall thickness is less than 2 mm.
At the same time, investment castings tend to be more precise. In addition to deformation. The parts can also reach the surface value of investment castings and the surface value will increase slightly, reaching Ra0.4um.

3. Between China's precision casting industry and the international level . China's casting output continues to rank first in the world
6 Reasons to choose investment casting suppliers in china
As the Chinese economy has grown fast. China's precision investment casting field is also. After China's reform and opening up, Chinese foundry companies have also begun to reach out to more and more world casting companies and end-users. They have begun to go out and serve them.No matter the customer is the end-user or dealer has gotten benefits hugely from china foundries and companies. Here we list 5 Reasons why choose investment casting suppliers in China.
1-Lowe Cost
These years, Low cost is still the primary reason that people choose china investment casting suppliers and foundries. From tooling price, labor cost, and investment casting material, these will greatly reduce your purchasing cost. Low manufacturing costs will maximize your profit. Assist you to occupy your investment casting market better and win more orders.
2–Complete Supplying Chain and Material Selection
The investment casting industry is a large and complex supply chain.No matter from equipment, technology, personnel to material selection and supplying transportation, all China investment casting suppliers have their own unique advantages. On the selection of the raw material, 95% of the foundry materials can be found in China. This is also lead China's ordinary and large-scale foundry equipment has entered the world's first rank.
3-Improved Quality
Nowadays, MADE IN CHINA is not the nickname of lower quality. China Casting techniques, investment casting process, and investment casting equipment are all improved. No matter from producing technic to applications. Such as lost wax investment casting, precision die casting, aluminum casting, die casting, steel casting, stainless steel investment casting, and other value-added services. And China Aerospace devolvement. All sides show that China's investment casting suppliers are worth trustable. China is an ideal manufacturing site for your castings.
4-High Effective On Output and Delivering
China investment casting suppliers High Effective is not only on output but also on Delivering. Comparing with abroad investment casting factories, such as from USA, Europe, Australia, are often limited in capacity and time. But china foundry can control it well to arrange producing and supplying time. More again, cheap labor cost plays a crucial role in this point. We can employ more people to complete more volume-demanding productions or by a shift to ensure delivery on time.
5–Cooperation and Mutual benefits
Although many foundries and companies are exploring the international market, they are not localized production and sales. Many foundry companies in China are willing to cooperate with local customers abroad. Help them to expand the market and get more profit. Such as the very popular foreign warehouse. It can save customers' own pressure and guarantee timely supply. This will be a win-win situation!
6–More China Self-owned Brand products
Now, China investment casting suppliers have developed their own Self-owned Brand in the world. Such as SANYI.Now mater from cost, well know, quality. They are top grade in the world. You can try to cooperate with them. Or become their local agent.

After understanding China's investment casting situation, are you interested in China's precision casting suppliers? There is confusion about how to choose a Chinese supplier. Here are some tips for choosing Chinese investment casting suppliers.
7 Tips of how to Choose Investment Casting Suppliers in China
1–The authenticity of the supplier.
When you contact a supplier for the first time, you cannot tell whether it is a factory, trade, or agent. In fact, this is not very important. Whether it is a factory trade or an agent, as long as they can provide you with high quality, advantages, and satisfying products. They are good suppliers.
Suppliers in China tend to be specialized. The factory produces professional products. Many trading companies collect and combine various products to serve customers. For this type of supplier, you only need to pay attention to the transaction sides
2–Visit supplier
For the knowledge of a supplier, the directing visit is the most effective way. Now that the global economy is integrated, it is very simple to go abroad to visit a company. And you can understand the strength of the supplier. But the only downside to doing this is that it takes more time, energy, and money.
From one country to another, visas, air tickets, accommodation, and time arrangements are required. You can't visit several factories in a month. So it is a good way to find a reliable third party to go to the factory for you to audit the supplier. If you want to develop a new business and not duplicate the business of JC casting. We are willing to be your friend and third party to help you verify the authenticity of the factory.
3–Supplier's design and production quality control capabilities
A qualified supplier has a strict system from product design and production to quality control. Such as ISO. The company's internal quality control system. Each process has strict digital management and text management. You can ask the supplier to provide relevant quality control documents. To determine whether he has this ability, whether to perform this operation.
4–Supplier's price advantage.
Before determining the supplier, you can compare several suppliers first. For the same product, you can let them quote at the same time for comparison. To determine which supplier has an advantage in price.
5–Supplier's performance in previous years.
The past performance of the supplier is the most direct description of its ability. According to the supplier's performance, we can see its production capacity, supply capacity, and trust in the minds of customers.
6–After-sales management policy.
For precision casting suppliers, after-sales service is indispensable. The supplier's after-sales service system highlights his final attitude towards the entire production process. This is also the most reassuring point for customers.If the supplier does not even have a receiving service, the cooperation will not last long. I don't know who to call if something goes wrong.
7–The supplier's sensitivity to international affairs, politics, and economics.
Now that the global economy is integrated. Any country's economies are connected together. If there is a problem with any link, everyone will be affected.
As good investment casting suppliers, they should have a keen grasp of the changes in the global economy. In this way, predictive and preventive measures can be taken in advance. That can avoid potentially lost
Now, you will have a good reading about how to choose investment casting suppliers in China. Would you like to choose them? If you can not sure about it, would you like to try us –JC casting?
Try to audit JC casting as one of your investment casing suppliers
JC casting is one of was lost and sand investment casting suppliers in China. Besides the casting business, we have our own machining factory. The machining works after casting can be done by ourselves.
JC casting is the leading investment casting foundry for various metal components. Since 2001, we started exporting business to overseas markets. Now the main market is German, France, Russia, American, Australia, UK, Canada. and so on
Our company can cast a variety of materials: Alloy Steel, Carbon Steel, Stainless Steel, Aluminum, etc. With great capabilities of design, molding, casting, machining, and heat treatment.
As a direct investment casting manufacturer and supplier, we provide a project management service. From initial design to delivery of finished components or assemblies. Please do not hesitate to contact us while you need an investment casting solution.
Low cost
Investment casting may be more expensive than other forging methods. But it requires less secondary machining. Even have, we can do it in our own factory.
Quality Assurance
Besides the ISO 9001:2008 certification. we have our own company management system and rich casting experience, we are always getting good reputation from our customers all over the world.
Short Lead time
Maybe you ever waited months to receive your castings. At JC foundry, we can have your investment castings delivered in contracting time. Our goal is 100% on-time delivery. We work closely with you to guarantee projects move along from design to delivery as fast as we can.
Wide Raw materials choosing
Here, Do not worry about the shortage of investment casting raw materials. We can make steel casting, iron casting, as well as aluminum casting. Provide the alloy specifications or compositions. We can make accordingly.
Hope you can find your investment casting suppliers in China.If you have any questions, contact us freely. We are online all the time.