In the last article, we explored What is investment casting? And this time, we will talk about the Advantages of Investment Casting.
Although there are many different methods available for metal parts production. But Investment casting technology is always one of the main processes for metal parts. Investment casting known as lost wax casting is a precision casting process. It is capable of making high accuracy and intricately detailed castings compared to similar manufacturing processes such as sand casting. With low cost, free design, no quantity limitation, etc. The investment casting process is more popular for its advantages. So investment casting is always the first choice when choosing a production technology.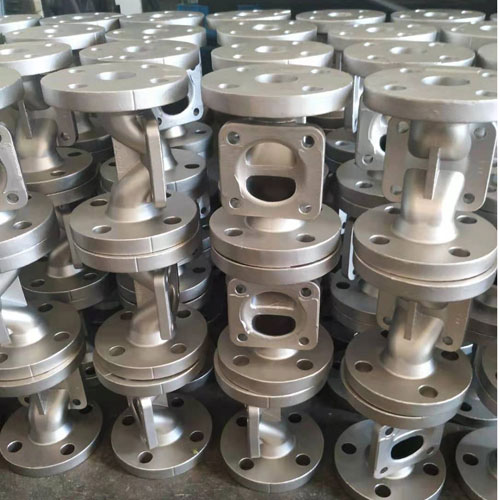 Today, it is used in a variety of industries, from aerospace through to the energy, medical and defense sectors. Does it have special advantages in metal parts manufacturing? The answer is YES. Below we will list out 7 benefits of Advantages of Investment Casting. To explain why we choose Investment Casting?
---
Advantages of Investment Casting
First: Flexible Design
The typical advantage of investment casting is Freedom of design.
It is especially ideal for complex parts, even parts with complex internal shapes. It offers almost unlimited freedom in terms of investment cast materials, but the most common materials used include Aluminium alloy, cast iron, and non-ferrous alloys. The process is particularly attractive for high-temperature alloys.
It has wide adaptability and is not limited by the size, thickness, and shape complexity of the casting. Production methods are also Flexible.
Second: Tighter Tolerances,Closer Net Shapes
Investment casting is also called precision casting, especially for precision stainless steel castings. Compared to similar manufacturing processes, we can meet good tolerance level CT5-CT6, which can avoid further machining.
Even if tighter tolerances are required, when casting, we just leave a little machining allowance, and less machining job will be done after that. So we can say investment casting can achieve net shape or near-net shape products. This is not always possible with other types of casting processes.
Third: Superior Surface Finish
The lost wax method investment casting comes to a superior surface in finishing outperforms and another casting process. tolerances of investment castings are more precise than other casting processes. Especially when compared to sand cast, forged, or welded fabrications. Such tight tolerances are helpful for less or no machining and provide a superior surface finish. And sometimes, no surface finishing operation is needed.
And it also can cast intricate text or LOGO on the exterior of the product. To Increase product value.
Fourth: Less Casting Defects, Improve quality
Investment casting can supply good quality products with fewer casting defects. We can provide reliable process controls, the rejection rate is also much smaller than sand casting. But it does not mean there will be no defects. To make sure our customers will get products without defects. We will do a strict inspection to confirm that there are no defects after finishing production.
Fifth: Less Waste,Strong Competitive Manufacturing Cost
The near-net shape of investment casting requires very little machining, which minimizes material waste. Investment casting requires less expensive equipment and is inherently less dangerous.It allows for costs to remain low. Good economic performance. Energy, material consumption and mold cost is low. There is little investment in the initial stage of product development. So the Manufacturing Cost is very Competitive.
Sixth: Customizable size and No Quantity Limitation
Investment casting allows for both large and small casts. The number of castings can be from small to large quantities. Miniature parts that are 0.1kg of an ounce or less can be cast, and also large parts up to 100 kgs can be cast.
On the MOQ, It does not need huge quantity demands to start production. Even quantity with just 10 pcs, it is also fit for production. And the cost is almost the same with large quantity production.
Seventh: Diversification of Material Variety
There are a variety of materials that can be used for investment casting.Alloys that can be produced by precision casting include carbon steel, alloy steel, heat resistant alloy, stainless steel, precision There are a variety of materials that can be used for investment casting. Alloys that can be produced by precision casting include carbon steel, alloy steel, heat resistant alloy, stainless steel, precision alloy, permanent magnet alloy, bearing alloy, copper alloy, aluminum alloy, titanium alloy, and ductile iron.
For JC investment casting materials, kindly check the article on Investment casting Materials.
---
Investment Casting Supplier
Investment Casting has so many benefits. All of which ensure that your finished components meet all your requirements. As a China Investment Casting manufacturer, we can offer different metal pasts and castings with different alloy materials and designs. If you need any of the Investment Casting. Welcome, contact us freely.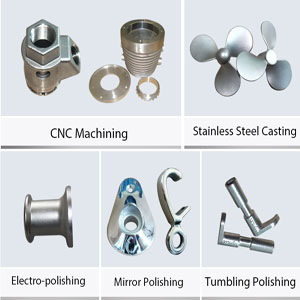 Learn more about investment casting advantages, pls refer to investment casting vs sand casting, investment casting vs die casting…